Connect with a Doctor
Anytime, Anywhere!
See a Licensed Doctor in Minutes!
Convenient, affordable, and accessible healthcare, right at your fingertips.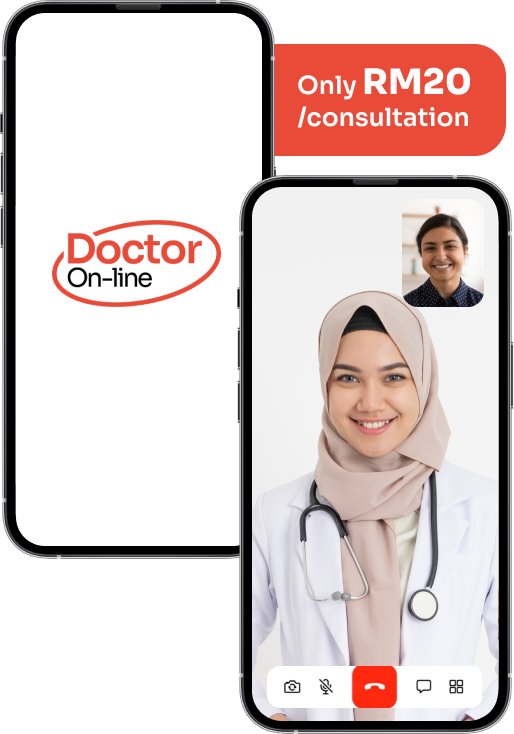 *The services offered are only applicable to patients residing in Malaysia
Get the care you need, when you need it, from the comfort of your own home.
Online Consultation
Get diagnosed from certified doctors without leaving home
Electronic Prescription
Seamless
e-prescription system
Medication Delivery
Delivered to your doorstep within 3 hours
E-Medical Certificate
MCs accessible in-app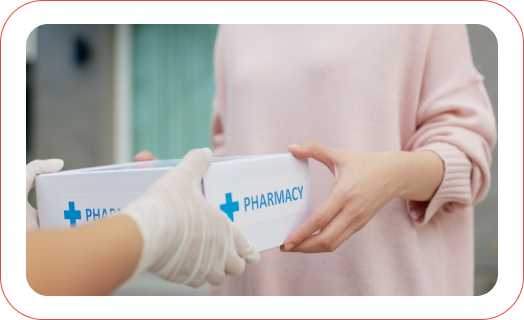 Convenience at Your Fingertips
Easily receive your prescribed medication and e-Medical Certificate from your home. No more waiting time in the clinic, you can just focus on your recovery.
Cost & Time Effective, Without Compromising Quality
Access seamless & comprehensive virtual medical services from anytime, anywhere. While ensuring quality and convenience.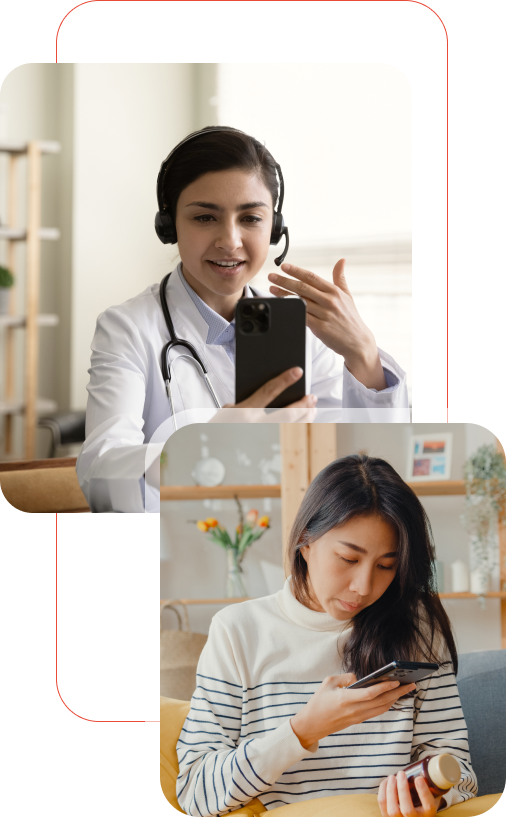 Have a Video Consultation with our Doctor
Many common illnesses and chronic conditions can be effectively treated through a video consultation. Below are some typical conditions that can be treated on Doctor On-line:
Common Illness
Fever
Cough, Sore throat
Diarrhea/ Vomiting
Flu/ Cold
Sinusitis
Rash and Skin Conditions
Cold Sores
Headache
Giddiness/ Dizziness
Red Eye
Chronic Conditions
Diabetes
Hypertension
Hyperlipidemia
Other secondary diseases which may arise from the chronic disease conditions mentioned above
For conditions that are not listed above, the doctor will assess your history, current symptoms and any other available documents to determine if your condition is suitable for a video consultation.
01 Book Appointment
Download the Doctor On-line app and create your account.

Tap on the consultation icon and proceed to schedule an appointment.
02 Select Doctor
Select your preferred General Practitioner (GP).
03 Select Time Slot
Select the time slot preferred from the available time slots.
*The services offered are only applicable to patients residing in Malaysia
Download Doctor On-line App